Features
Managing a hotel, a B&B, a hostel, or some other type of property requires a wide variety of skills and people. The system that we built for UnitPal provides all the tools and automation necessary for a seamless management experience.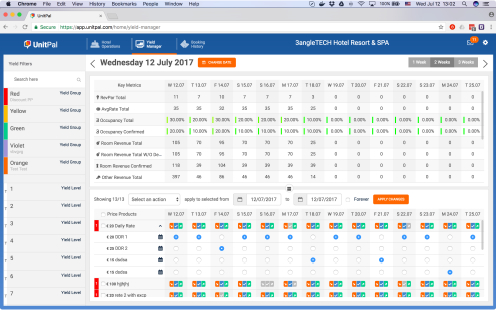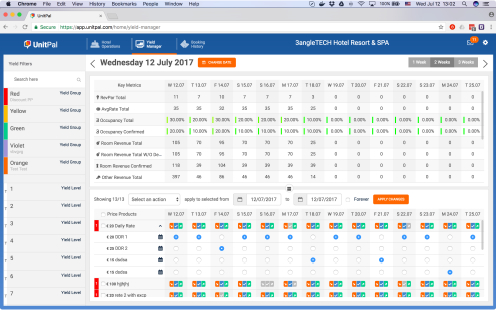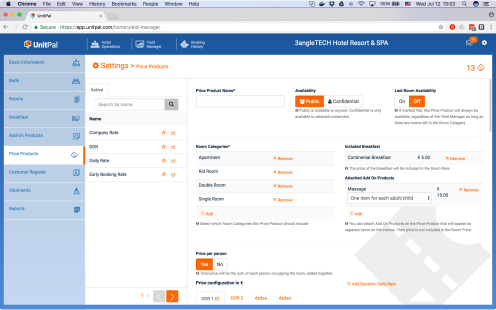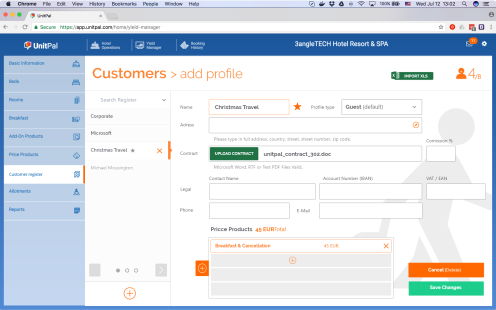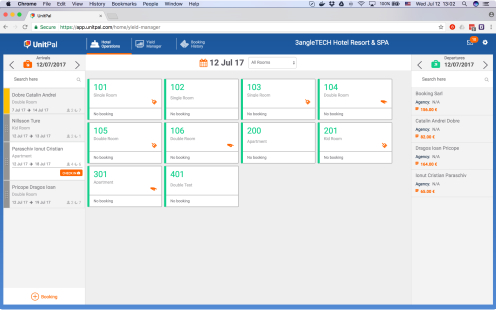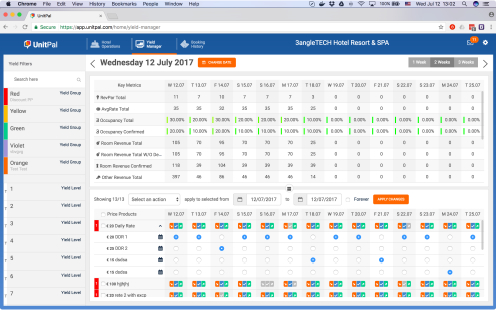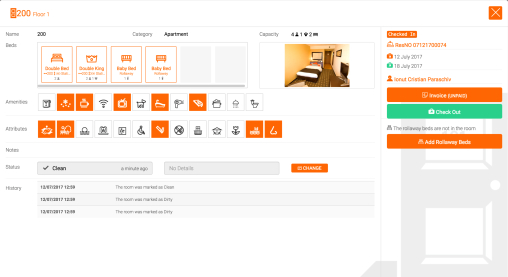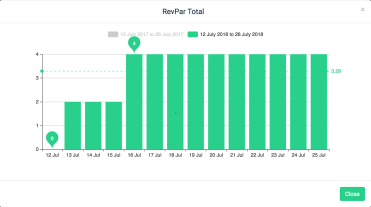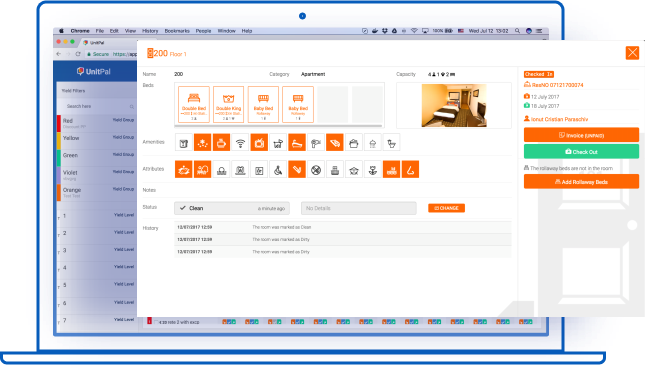 Rooms module
Property managers can keep track of their rooms (complete with stationary and roll-away beds) calculate the optimal capacity, and get notifications when extra beds are needed for new reservations. You can add pictures, amenities, and attributes and see which guests are arriving or occupying the rooms, together with their reservation details and detailed invoices.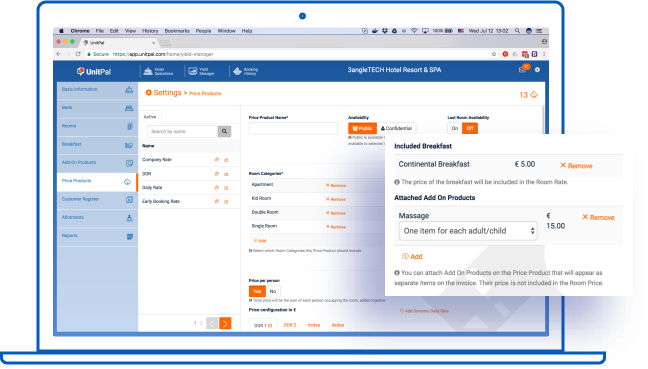 Price products
The Price Product module allows users to create and manage complex rates, packages, or dynamic prices, complete with restrictions and cancellation policies and penalties. You can add discounts based on different reservation conditions, make those discounts available to the public, or assign them to specific customers, agents, or companies. Once set up, they are fully automated for the front desk.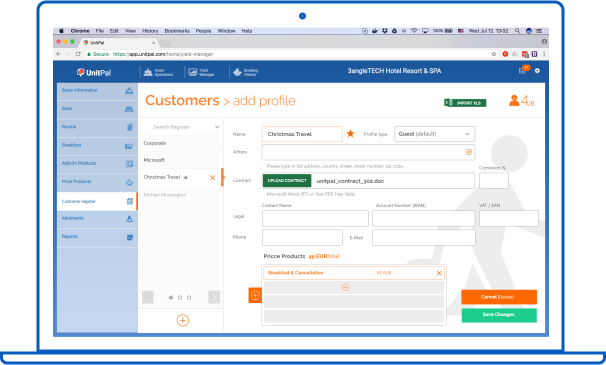 Customer register
The customer relationship management (CRM) module allows business owners to keep track of all the customers, companies, and agents they work with, of room nights, total revenue, and more. They can grant customers access to corporate prices, exclusive offers, or contracted rates. You can also allow or prohibit the sending of booking confirmation and invoices.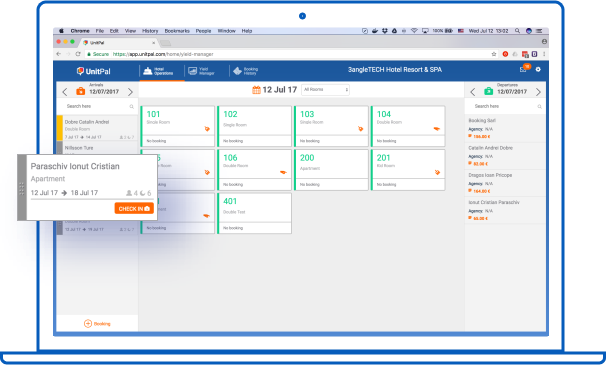 Front desk
Business owners can enjoy fully automated tracking of arrivals, departures, and open invoices. Our property management system provides an intuitive overview of available, assigned, or occupied rooms, of guests and extra beds. You can see what rooms need cleaning or are out of service on the floor plan, view the open rooms, and get a detailed perspective of amenities and attributes. Plus, you can find special booking requests, drag-and-drop to check-in guests, pay, or send invoices.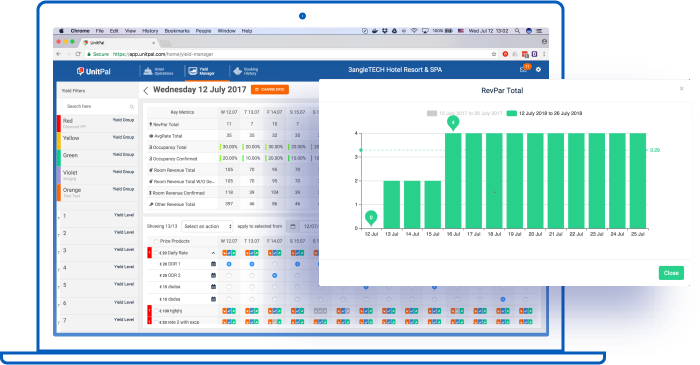 Yield manager
Business owners see all the key numbers of their property, such as RevPAR, ADR, occupancy, and allotments. You can even see the confirmed revenue and occupancy, which can still be canceled without penalty. You can also open and close your price products, perform dynamic price updates, and close rates for arrival or departure to take full advantage of your property's capacity.