The Product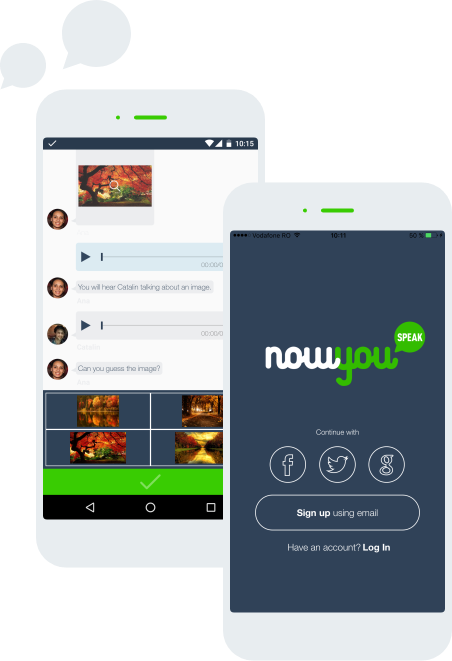 NowYouSpeak consists of two native mobile apps for Android and iOS. They look, feel, and behave the same way, providing a consistent user experience across both mobile platforms. The apps offer students a rich set of tasks inspired by the TOEFL language tests.
Smart bot
Users interact mainly with a smart bot that provides them with useful multimedia content for their learning experience.
CMS
To complement the mobile apps, we also had to create a Content Management System (CMS). It was used by our client to manage the data available in the mobile apps, including all games and evaluation tests.
Collaborative
We also had to develop a collaborative rating system that allowed students to interact with each other, review, and rate the progress of their peers.